For Lawn and Landscape Business Owners:
We've been hearing this question a lot from our clients and followers… "will there be a slow down in the economy in the coming months?"
Because of this question, we decided to send out a survey this week to get some feedback on the current state of things from the landscapers running businesses right now out there in the field.
We had 134 responses from landscapers all over the nation from California to Delaware and everywhere in between. In fact, we created a map just so that you can see how widespread the area covered by respondents is (we even had responses from Canada, Australia and Ireland!)…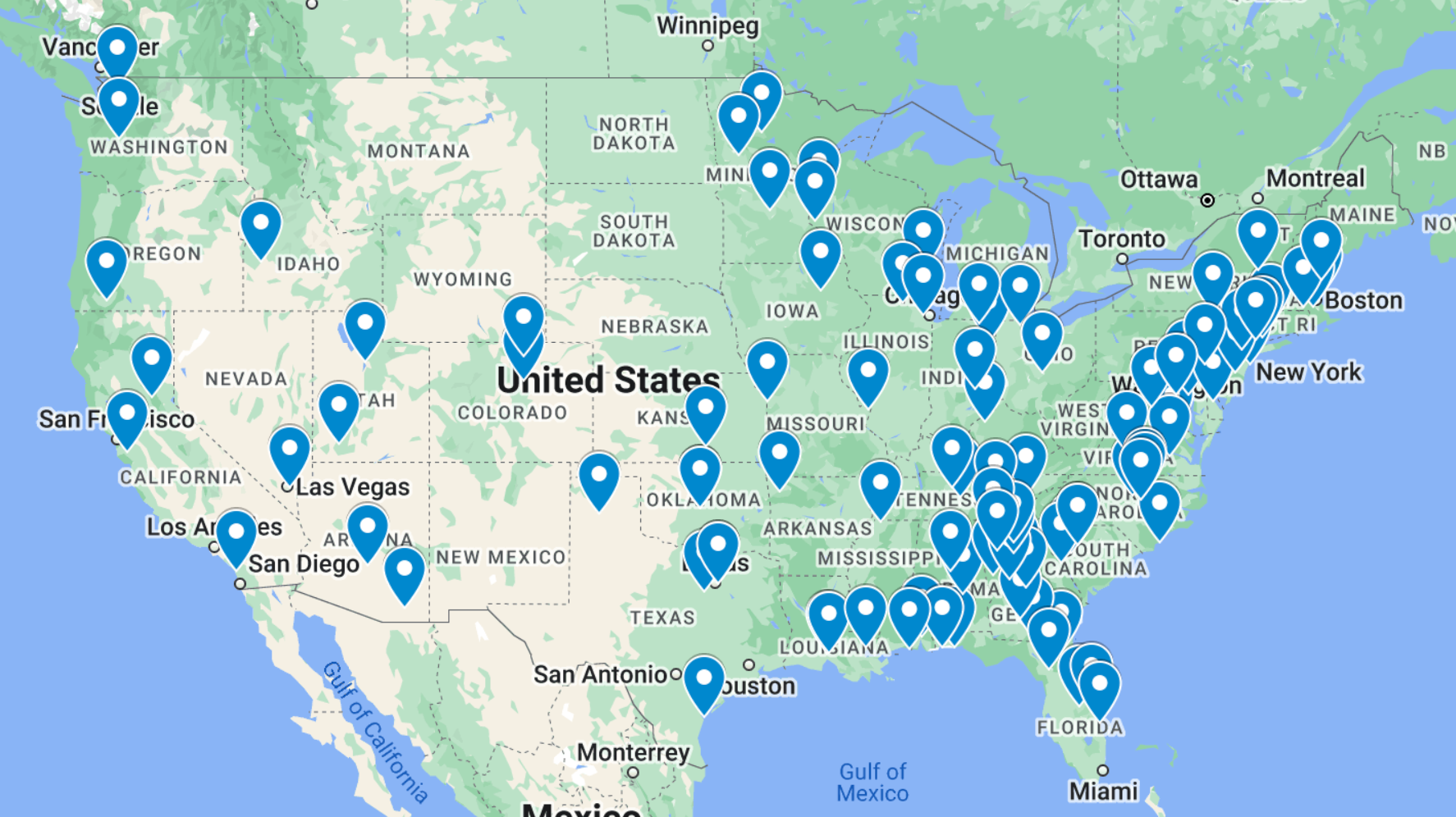 Here's what we found:
Question 1: How are your sales compared to last year at this time?
Higher than last year: 56%
The same as last year: 26%
Lower than last year: 18%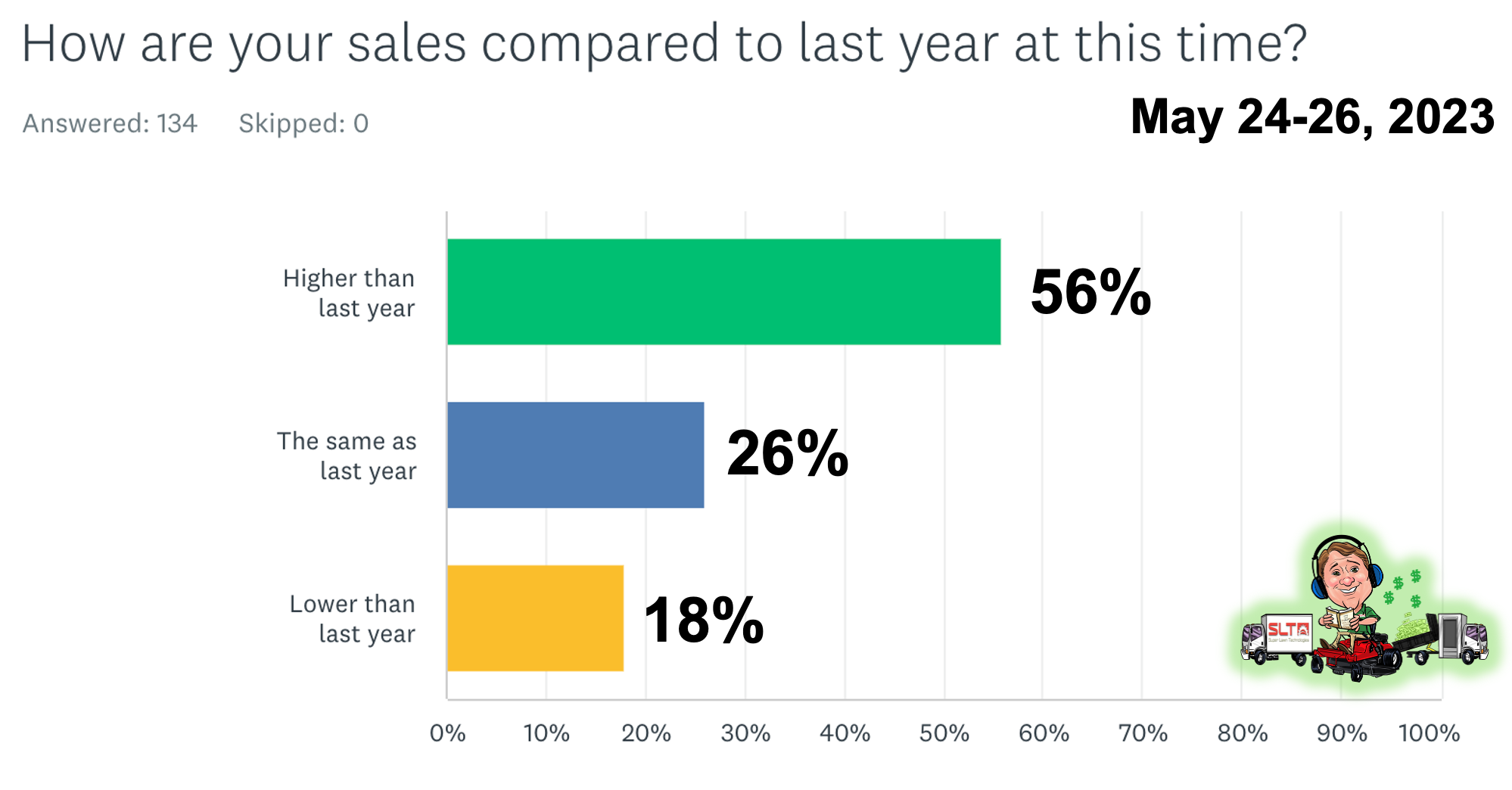 Question 2: How is your current workload compared to last year?
Higher than last year: 55%
The same as last year: 26%
Lower than last year: 19%
You see, based on the survey results, the vast majority…82% report higher or same level sales compared to 2022.
But hey…we get it.  If you're in that 20% that has seen lower sales and less workload, it is CRITICAL for you to step up your marketing efforts RIGHT NOW!!!!
You can't delay, defer or dilute your marketing effort.
The leads that you generate in the month of June will lead to work in July, August or September.
And here is what we know…. things always slow down after the Fourth of July!
ABM = Always Be Marketing
You have a FIDUCIARY responsibility to market your company year round… 
Good or bad economy…
Spring and offseason…
If you're unsure who to focus on FIRST for your marketing strategies, we recommend this list as your communication priority:
1.Current customers
2.Past customers
3.Unaccepted quotes
Look…our mission at The Wealthy Landscaper Letter is to keep you energized and informed about ways to help you make more money.
We take this responsibility very seriously.
With this in mind, we highly recommend that you begin to enhance your marketing right away.
To help you get started, we'd like to give you immediate access to five recent articles we have published on the subject of marketing your lawn and landscape company.
Should Landscapers Still Carry Business Cards? – May 12, 2023 
So… are things slowing down for landscapers? We truly believe that is 100% up to you!
If you watch the news, you will believe that things are slowing down. If you fail to continue to expand or improve your marketing, things will slow down.
But… if you stay energized, and execute a marketing plan, you will stay busy and have all the work you need to feed your family.
To Your Success,
Tony, founder
866-923-0027
PS – if you get stuck click here to schedule a 20 minute strategy session.
If you would like to receive The Wealthy Landscaper Letter to your inbox, you can subscribe here.