Do you have 2022 pricing questions?
Watch the video to get the answers to the most commonly asked lawn & landscape pricing questions!
0:00:00 Introduction & Opening Question
0:12:30 Agenda
0:22:20 How much should I increase employee pay?
0:29:37 How to account for changing fuel cost?
0:49:25 How to raise prices and keep customers?
0:53:35 How will inflation impact my 2022 profit strategy and what is a good profit margin?
0:58:22 How to make your company a high-profit company
1:21:39 Should I charge the same rate for all types of work?
1:25:40 How much should I raise my 2022 prices?
1:29:08 The Best Way to Price Right in 2022
1:47:07 How to explain why your prices are higher than others
January 21, 2022
Attention Lawn & Landscape Business Owners:
We have just released access to the important landscape industry update regarding pricing lawn and landscape work in 2022. If you own or operate a lawn service business, please watch this video before you price your next job!
The December 2021 Producer Price Index shows our current inflation rate at 9.7%. It's the highest inflation rate since the report has been created. It's the highest inflation number I've seen in my entire business life…34 years and counting!
It's enough to make a lawn and landscape business owner nervous…
This is why we are holding the 2022 Lawn & Landscape Pricing Guide – Live Webinar with Q & A.
Here's a few of the pricing questions we will be answering during the webinar:
How much will you need to raise your prices in 2022?
How will rising inflation impact your profit strategy in 2022?
How can you raise prices and still keep customers?
How much should we increase employee pay?
How to know if your company is a high-profit company?
What should I tell my customers about price increases?
And many more….
Access is FREE but you must register to get immediate access to the 2022 Lawn and Landscape Pricing Guide with Live Q & A .
I'll see you on the call!
Tony Bass, founder
PS – Last month we held a similar training event with over 350 landscape business owners. We had 162 questions submitted. So we know this is a hot topic. But… we simply did not have time to answer 162 questions…so today, we will dive deep into your questions as we explain pricing strategies for 2022. Expect a lot of interaction with landscapers across North America. I look forward to sharing this critically important update with you!
We'd like to show you what Wealthy Landscapers are doing to make 2022 the most profitable year ever!
Watch the video to learn more!
Do you want to share this information with a friend? You can send it to them using the form below!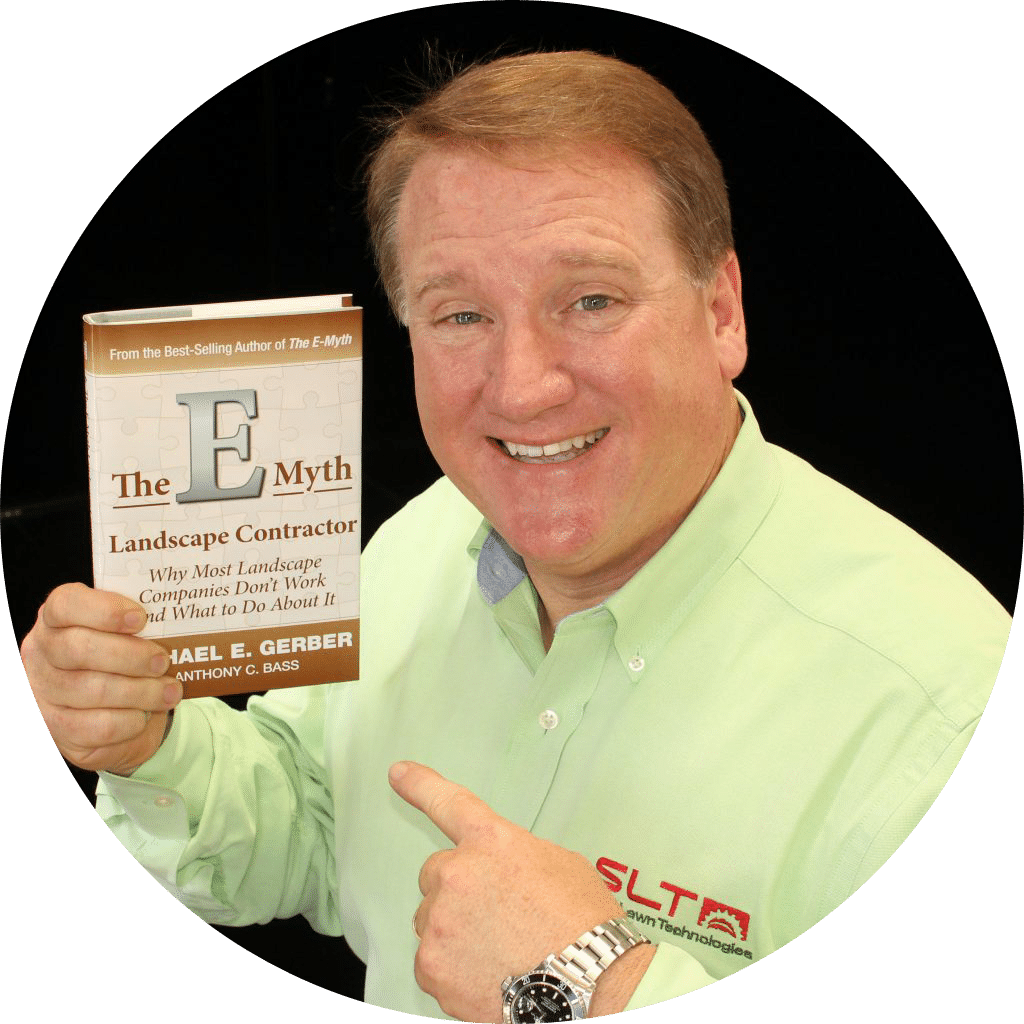 Tony Bass has been an entrepreneur since 1987. He is the Founder & CEO of Super Lawn Technologies, which provides lawn & landscape contractors with tools to increase productivity.
Tony has written seven books, including co-authoring The E-Myth Landscape Contractor with Michael E. Gerber. He bases his counsel on 30+ years of green industry experience, which includes founding, growing and selling his initially small landscaping business for a seven-figure profit. Tony is on a mission to teach 10,000 lawn & landscape business owners how to double profits in 12 to 24 months.