The federal government provides a 30% tax credit for solar power systems built in years 2022 through 2033. This program was expanded via the Inflation Reduction Act of 2022. This summary is based on information found at https://www.energy.gov/eere/solar/articles/federal-solar-tax-credit-resources 
What Does a Solar Power Generation System Cost?
The size of the solar system will certainly impact the cost.  Let's consider a small, off-the-grid solar charging system producing 3-4 KW per day with battery storage of 5 KW.  
Let's assume the cost of the solar panels, solar controller, power inverter, distribution panel, load monitoring equipment, battery bank, shore power charger, electrical outlets, hardware, and labor cost $20,000 up front.
Claim your 30% tax credit of $6000. ($20,0000 x 30% = $6,000) The solar system has an actual capital cost of $14,000.
Our experience has proven that a lawn service crew can easily save $4000 per year on gasoline purchases by replacing the gas-powered string trimmers, blowers, hedge trimmers, edgers and chain saws on just ONE CREW with battery-powered lawn equipment.  
The fuel cost of operating just one backpack blower for 500 hours is $1500/year. That's why we think $4000 per year in lower gasoline bills for hand held equipment is a conservative estimate of annual fuel savings per lawn crew.
Reducing your gasoline bill by $4000 per year per lawn maintenance crew allows you full recovery of the up-front cost of a solar system in 3.5 years. 
Please note: the ROI explained in this article has not taken into account any of the cost savings associated with the reduced cost of mechanical repairs and maintenance of typical lawn care equipment.  
The fact is that battery-powered equipment has much lower maintenance than gasoline-powered equipment. So, our case study is a very conservative ROI based on the actual field tests we have had underway since 2017.
You can learn more about the annual cost and annual fuel savings of lawn and garden power tools by reading the case studies found at www.solarlawntruck.com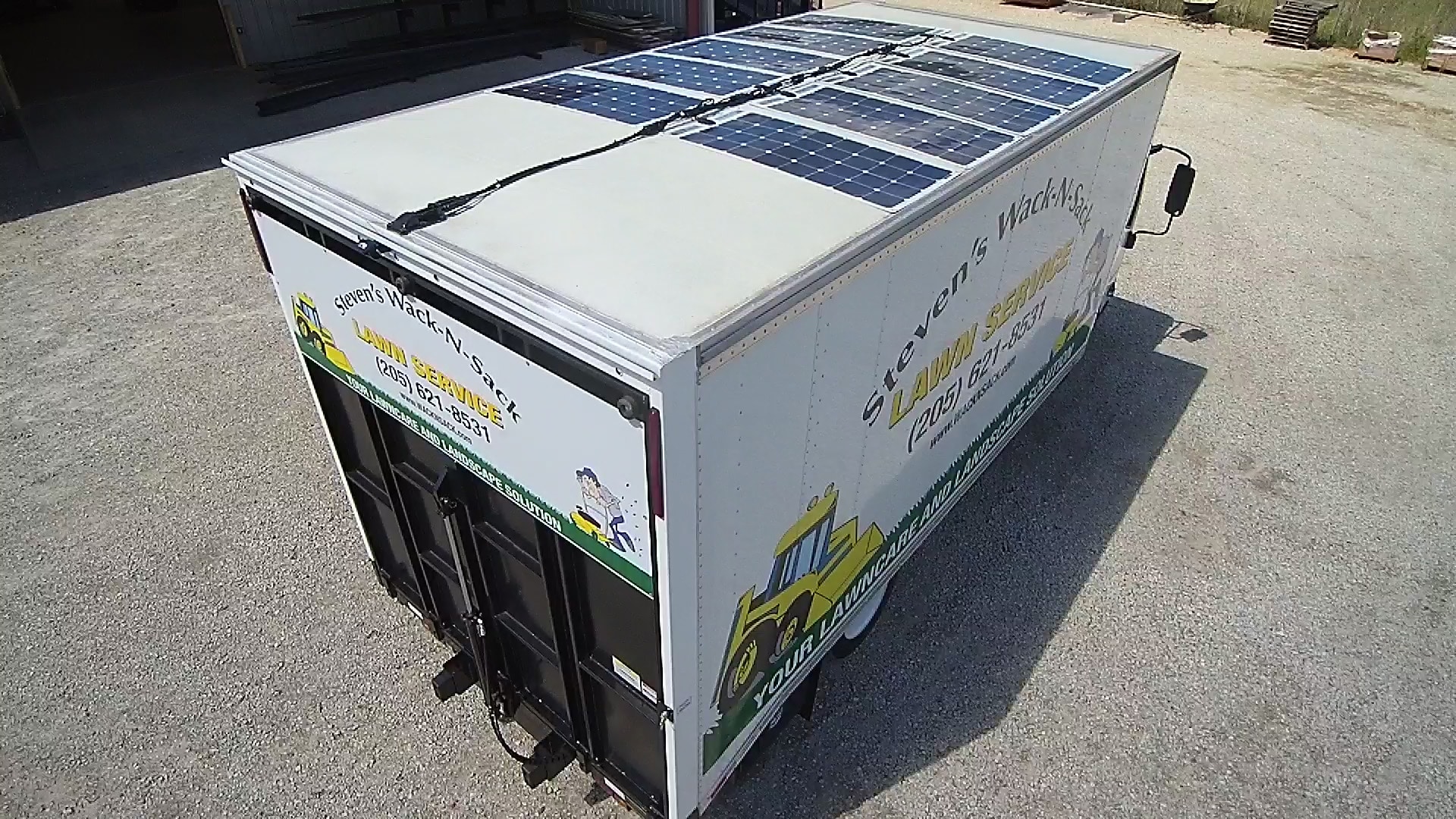 Read case studies and learn more about making the transition from gas powered to battery powered lawn equipment.
Contact Super Lawn Trucks at 866-923-0027