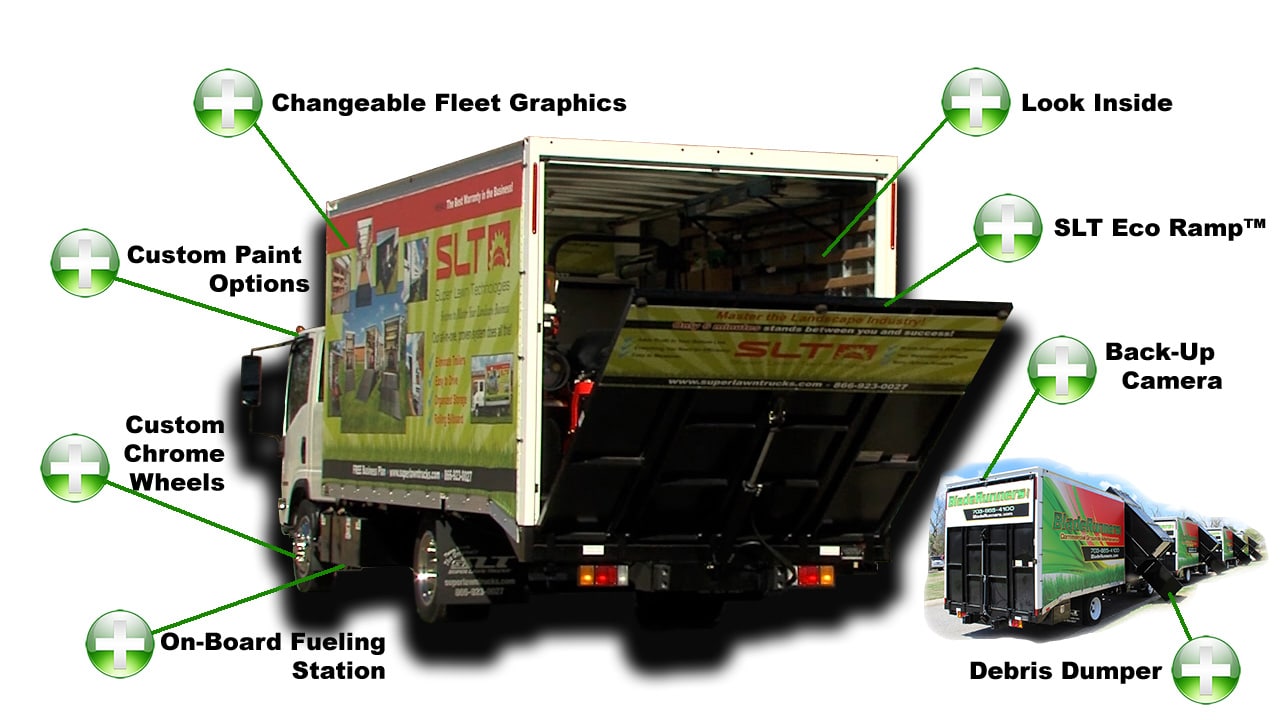 Changeable Fleet Graphics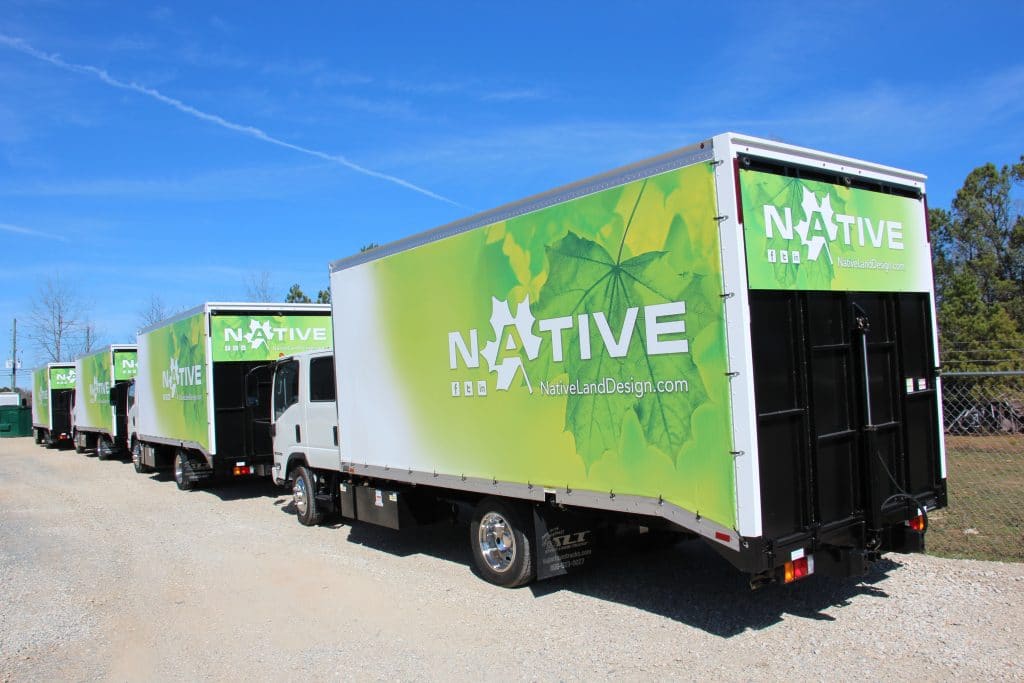 On-Board Fueling Stations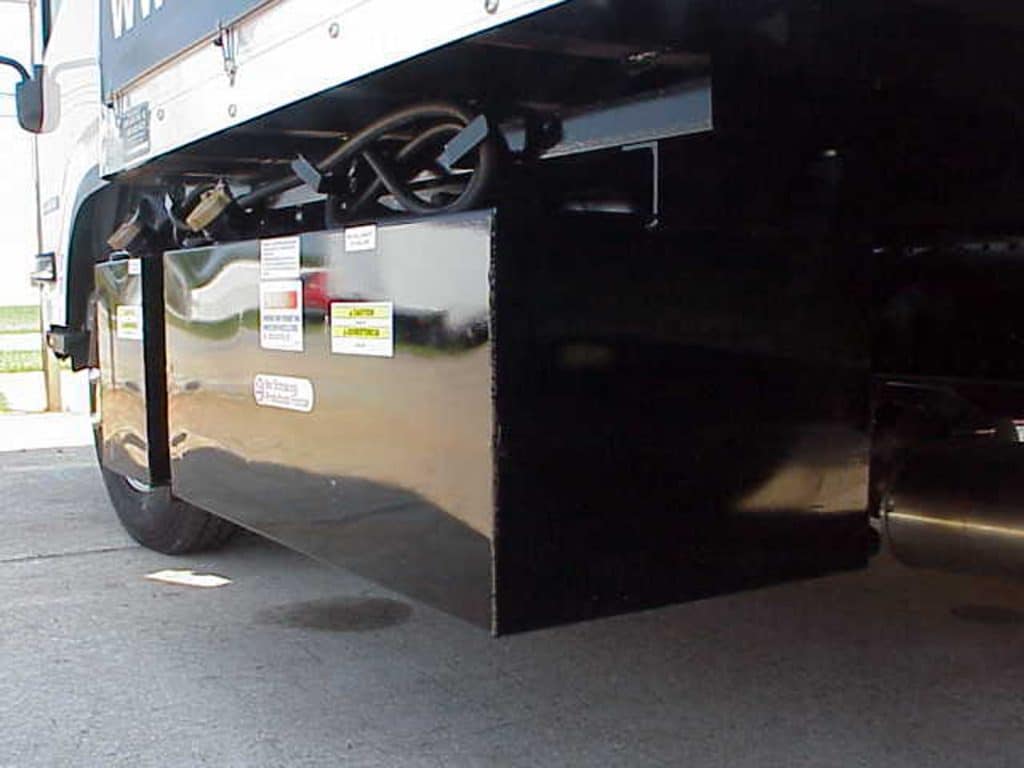 Enough Fuel for an Entire Week-On-Board the Super Lawn Truck! Watch the video-Click Here!
Super Custom Paint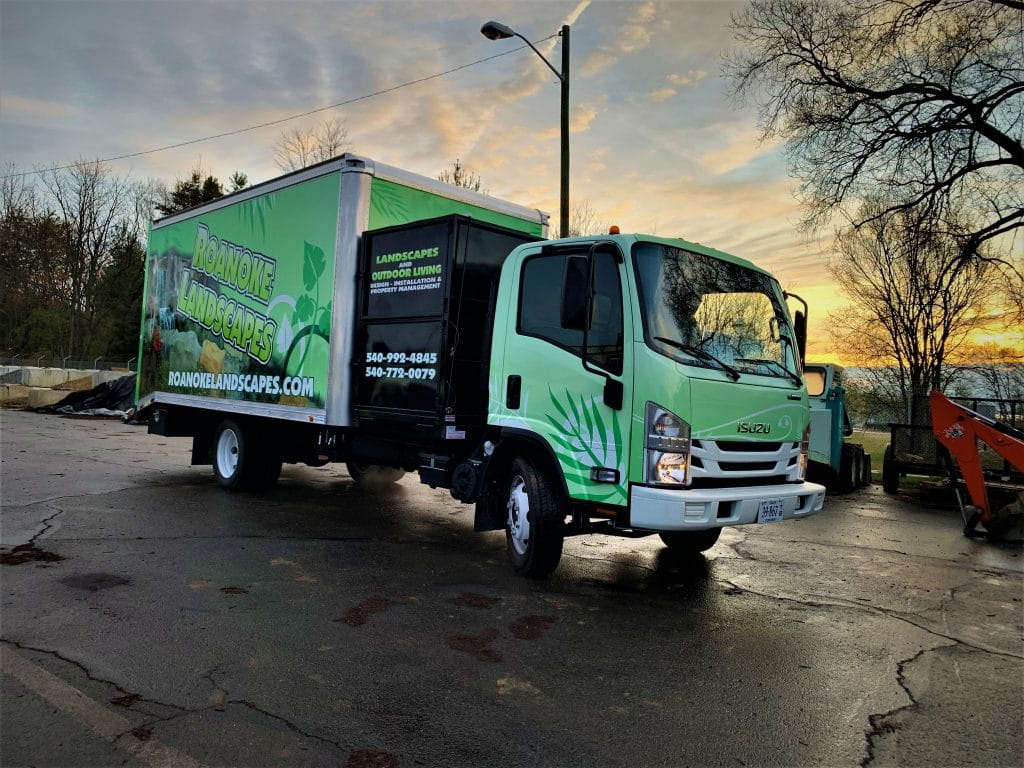 The SLT Eco-Ramp™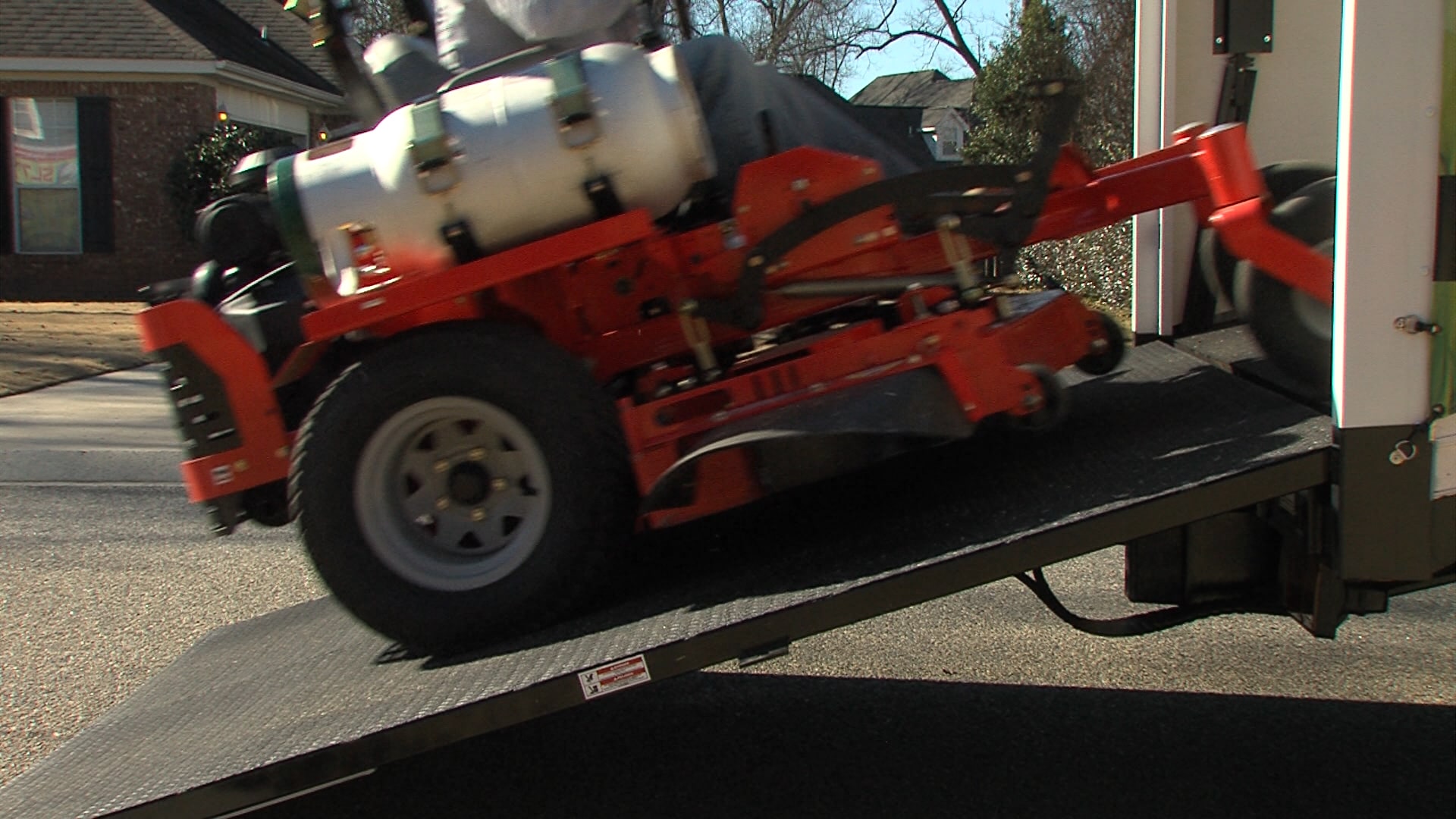 Check out the incredible Super Lawn Technologies Eco-Ramp™! Click Here!
Back-Up Camera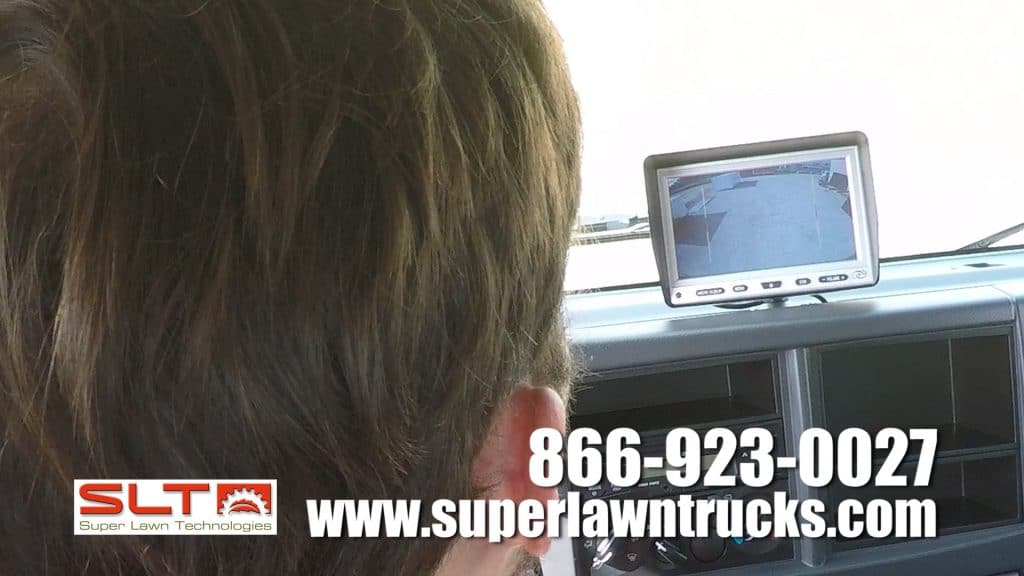 Custom Chrome Wheels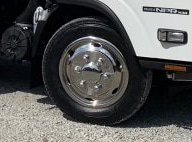 Super Custom Chrome Wheels add some shine to your Super Lawn Truck! Call us at 866-923-0027!
Super Lawn Technologies Debris Dumper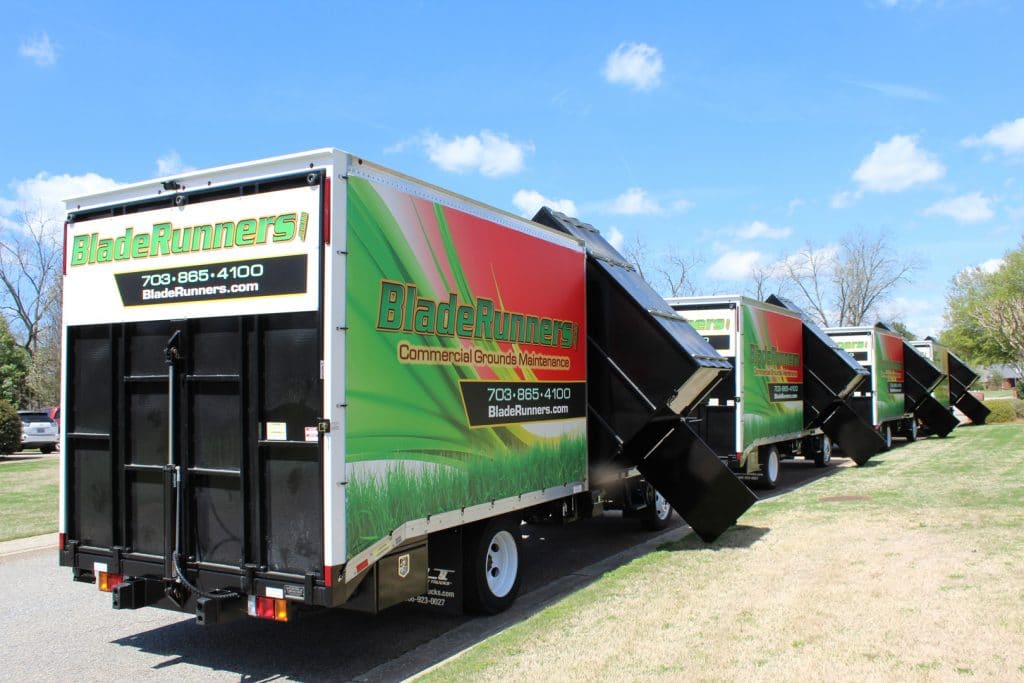 Hand & Power Tool Storage