Maxx Bass
Mrs. Long
Senior Capstone
4 December 2020
Welding Career Essay
Graduation comes with decisions that will have to be made. One of the biggest decisions we all have to make as we transition into the real world is what career path we have to work towards entering. For me, it's welding. I personally have already begun my path in welding along with trying to expand my options in the welding field. I started welding around two and a half years ago working for my Dad. During that time, I have received one certification and I am currently working on gaining more. In my current position, I am required to do tasks from day to day like cutting metal, prepping metal, fitting up pieces to welding, and of course welding those pieces out.
The tasks of a welder will vary from job to job, but most welders in the Middle Georgia area are fabricators. As a fabricator, you will be assigned to pretty much build things or work towards building something out in the department in which you are working. To complete these tasks, you will have to cut, prep, clean, fit, and weld out the item on which you are required to work. If you work for a manufacturing company, you will most likely be required to build out the same things everyday whether it is one thing, or a variety of things. On the other hand, in a custom fabrication setting, your tasks will most likely vary from day to day depending on what customers bring in and want done. No matter what setting you choose to work in, the tasks will be similar.
One very important skill you will need to obtain before entering this field is the ability to read blueprints properly. The blueprints will have everything you need to know about the task you are assigned to complete.
No secondary education is technically required to get a job as a welder but it could be very beneficial to obtain the job you want in a career this competitive. Although attending a two-year technical school would be ideal, you could pass with going to a certification program to get certified in the field you plan to work. Another way to enter the welding career field is to find a company that offers an internship or apprenticeship program. Some employers are willing to hire someone enrolled in a welding program and are willing to let you work around your school schedule while also putting some cash in your pocket and helping you start out your welding career. These secondary education options can aid in giving you a competitive advantage over anyone without a secondary education or certification that you are competing against to acquire the desired job.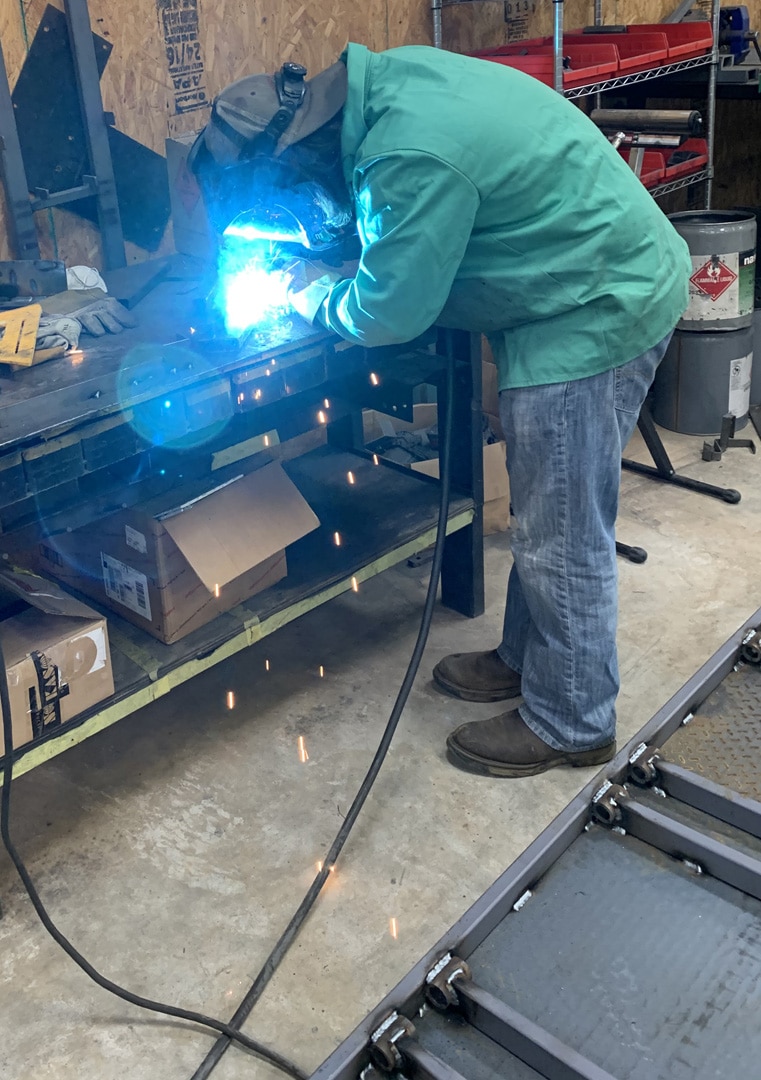 AWS (American Welding Society) certifications last for six months, so if that is where you are earning your certification, you will need to renew it accordingly. To be a welder, you cannot be afraid to get dirty. Some metals you could be working with could be very greasy or could also be a little rusty. Metal can also be heavy, sharp, and after welding, can be very hot. Knowing this, to work in the welding field you will be required to wear a few types of PPE. PPE stands for "personal protective equipment" and it includes things like heavy duty pants, welding jackets, gloves, boots, safety glasses, and of course, your welding helmet.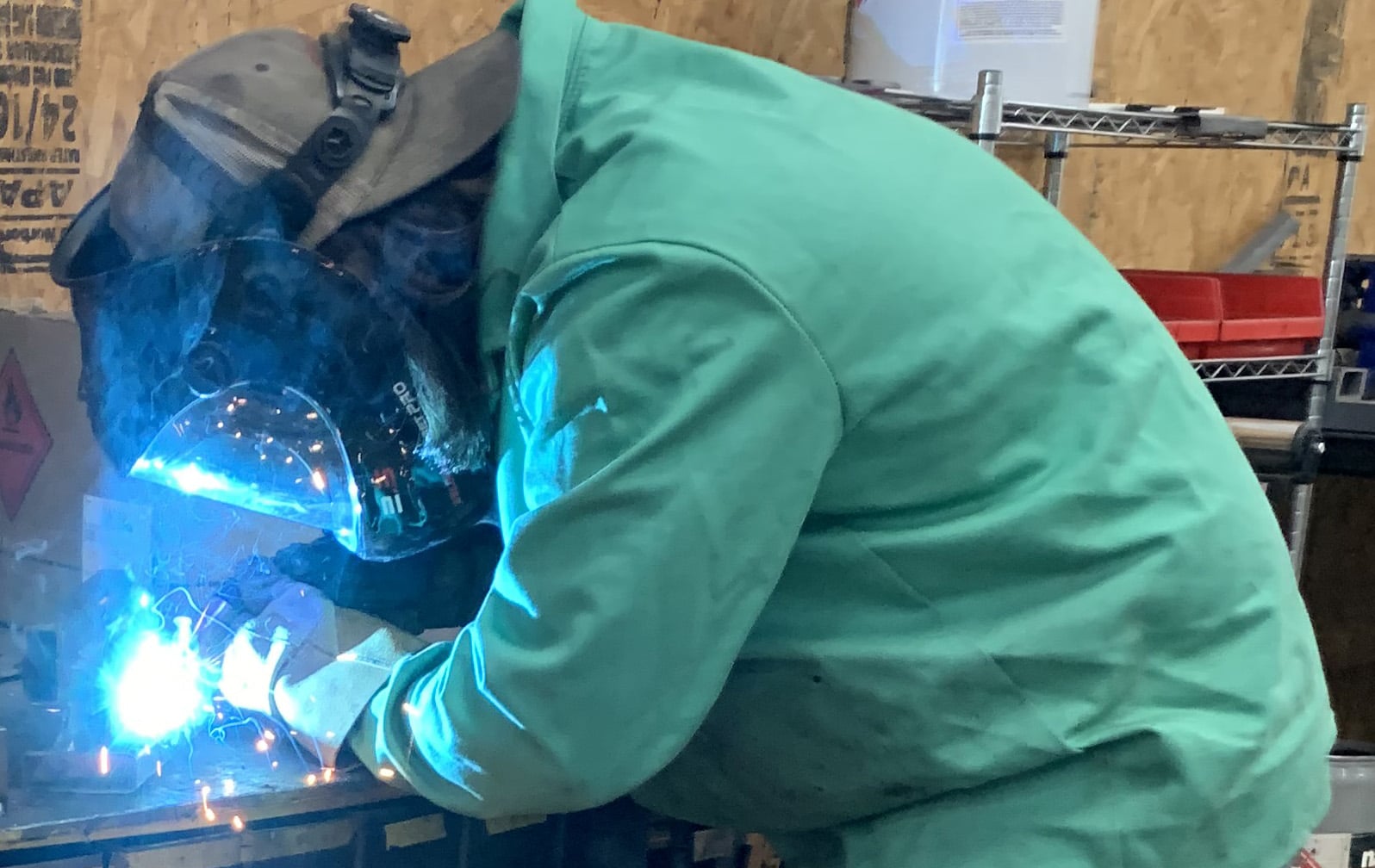 With all the necessary equipment in the hot summer months, you should be prepared to drink a lot of water so you do not overheat. While these clothes might not be the most comfortable in the world, they will help protect your eyes and skin from welding spatter, harmful UV rays, and hot metal with which you will come in contact.
Although welding may not be the easiest and most comfortable job in the world, the pay sure does make it worth it.
Welders can get paid pretty decent money, but the pay scale really depends on the location you are looking to work in, and the type of welding job you are working towards acquiring. For example, an industrial pipe welder in Texas will make considerably more than a fabricator in the state of Georgia. Currently, the average pay of a fabricator in the Middle Georgia area can range from $33,000 to $53,000 per year, while in Texas, welding salaries can range from $40,000 to $83,000 per year. As stated previously, pay will depend on the amount of experience you have, your location of work, as well as the particular welding field in which you are employed. As having a top welding job can be great, you are not only limited to having a job in welding. One may choose to start their own business and capitalize on their expertise in welding. Becoming an employer creates a tremendous amount of opportunities for having freedom of time, endless income, self worth, and your own personal fulfillment. While you can make upwards of $80,000 by having a job in welding, the amount of money you can make while owning your own company can be exponentially higher.
The job outlook or number of welding jobs available is projected to rise 4% in the U.S. This means that a total of 14,000 welding jobs will be added from the years of 2019 to 2029. The demand for welders is rapidly increasing over these years.
Out of approximately 450,000 welders, over half of the field employed is over 55 years old while under 20% of welders employed in the U.S. are under the age of 35 years old. Since the majority of the welders employed in the field are of that age it will not be too long before they start to retire which means even more welding jobs will be added to the field. This will be a very good opportunity for young welders interested in joining this career field.
To sum this all up, it takes more to be a welder than most young people are willing to invest. Not many young people know how to actually do hard work, especially work in which you will be getting dirty. Most people looking to join the welding field should consider that, to be a welder, you have to work long, hard, and very physical hours to become successful in this field. While this is not the optimal career path for some, those who are willing to put in the work, the hours and pay are very much worth it. As a welder, you have much respect for those other welders who work together building bridges, buildings, and much much more of the infrastructure in our country. And once again, this career path is not for everyone. Only the most dedicated, skilled, and hard working people will be successful in the career field of welding.