Mobile Solar Charging Station Overview
This complete walk around shows you exactly what the Mobile Solar Charging Station is all about!
Any questions?  Fill out the form above and we'll get right back to you!
Reduce or Eliminate Gas from Your Lawn or Landscape Business!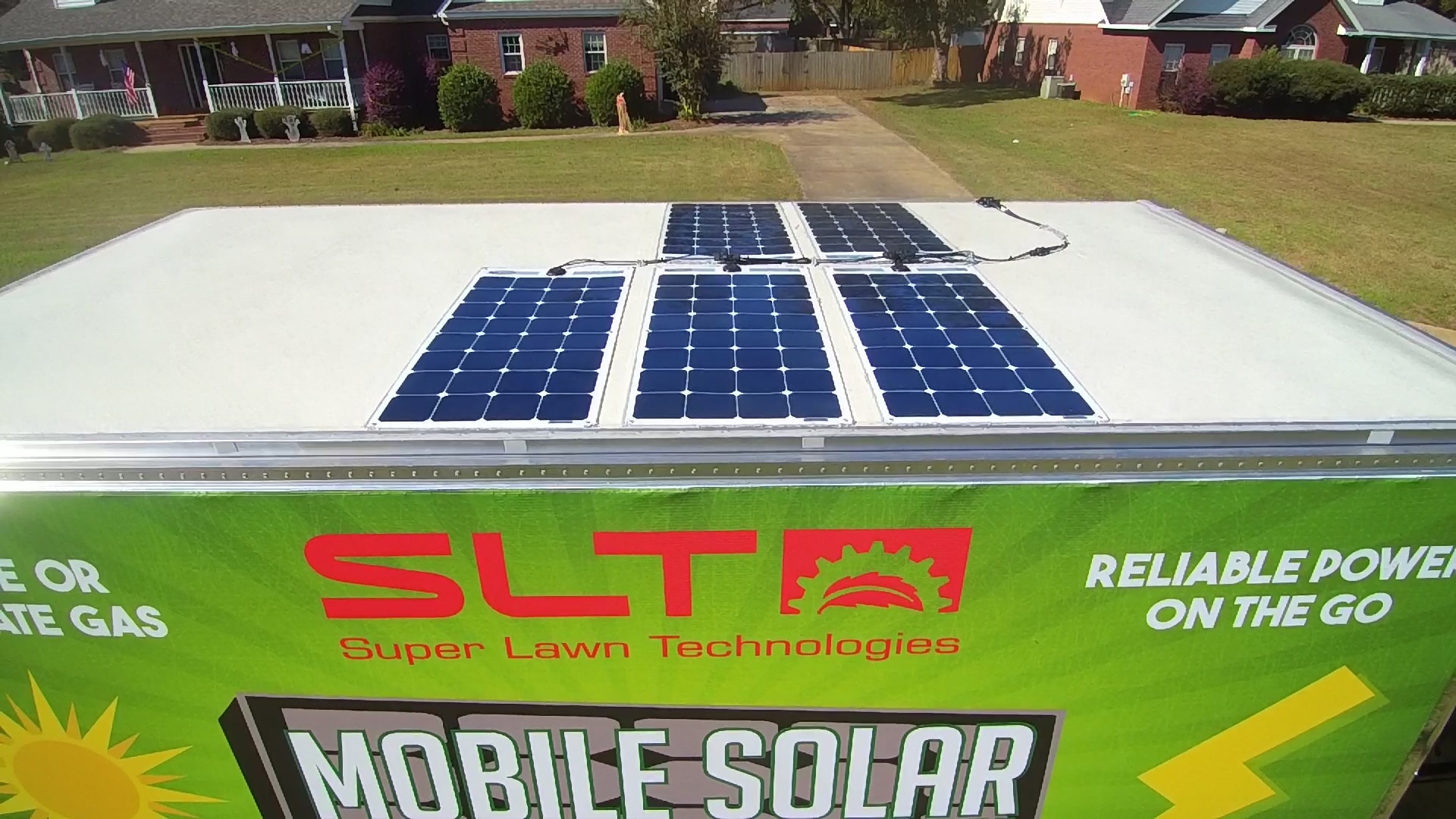 Tony Bass here, Super Lawn Technologies. We've got to show you our brand-new addition to the Super Lawn Truck, the Mobile Solar Charging Station! This truck is set up and equipped to allow you to work all day long with battery powered hand tools, without having to worry that you'll run out of power. We start with the Isuzu single cab truck, the two and a half cubic yard debris dumper, and a sixteen-foot Eco Series body system. This unbelievable package is equipped with the Mobile Solar Charging Station. I give you a glimpse of what this charging station looks like, how well organized it is, and how robust the whole system has been set up and engineered in the video above.
For starters, we capture clean energy from the sun with the solar panels that are mounted on the roof of the truck. We then transfer that power underneath the truck into a robust battery storage system. This storage system captures enough power to recharge power tool batteries using the power distribution system inside.
We help you replace gasoline and foreign oil with clean power from the sun, along with electrical power from your shop or home. It's a simple process anyone can follow. You automatically recharge the batteries during the day via the solar panels, allowing you to plug in your power tool batteries inside the truck for a fast charge. When you return to the office in the evening, simply plug your truck in to recharge the robust battery system.  100% there's no need to worry about running out of power. We've got enough power built into this charging station to enable you to run a three-man crew all day long using battery powered hand tools.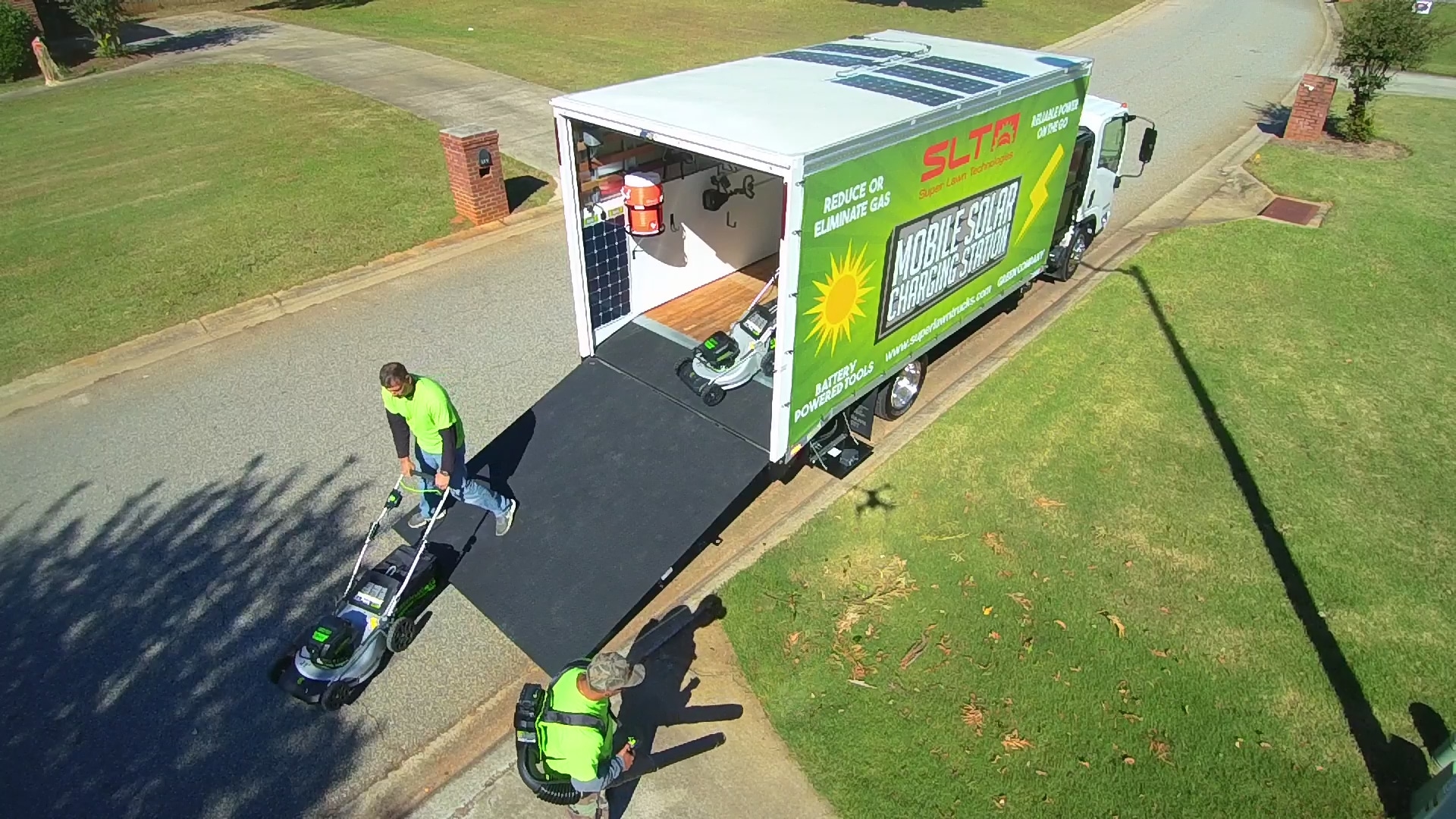 We would like to thank our friends at Green Works, who have provided tools for our testing and display. They have played a significant role as product partners throughout the research, development, and engineering of the Mobile Solar Charging Station.
I'm Tony Bass, and on behalf of our team here at Super Lawn Technologies, I want to thank you for watching today's video and we look forward to helping you join this revolution to utilize clean solar energy and reduce the use of foreign oil and gas-powered tools.
Copyright©2017SuperLawnTechnologies